Mitzi McCall

Born:

September 9, 1932 (age 81)

Location:

Pittsburgh, Pennsylvania

Roles:

Actress and voice actress

Characters Played:

Auntie Marina, Matilda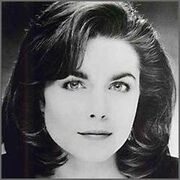 Mitzi McCall (born September 9, 1932) is an American actress and voice actress. On the
Snorks
, she's best known for voicing
Auntie Marina
as well as
Matilda
during
Season 1
only. 
Characters Played 
Other Voice Roles
Penny - The Pebbles and Bamm-Bamm Show
Penny - The Flintstones Comedy Hour
Additional voices - Gravedale High
Talula LaTrane - Yo Yogi!
Mother Goose - Mother Goose and Grimm
Una - Talespin
Ammonia Pine - Darkwing Duck
Mame Slaugher - Captain Planet and The Planeteers
Glyptodont - Ice Age
Acting Roles
Various - Rowan & Martin's Laugh-In
Tangerine Glick - Love, American Style
Estelle Ellinger - Maude
Bea - Chance of a Lifetime
Midge - Life Goes On
Miriam Learner - Alright Already
Fran Lipschitz and Sylvia - Silk Stalkings
Mrs. Tallridges - 7th Heaven
Sylvia Jenkins - Free For All
Personal Life
Mitzi McCall was born in Pittsburgh, Pennsylvania. She's made appearances on Rowan and Martin's Laugh-In as well as a panelist on the 1970s revival of Match Game. Her and her husband, Charlie Brill, also appeared on The Ed Sullivan Show - the airdate was February 9, 1964, the same show that first features The Beatles to US audiences. They also have a daughter, LA based yoga teacher Jenny Brill. 
Ad blocker interference detected!
Wikia is a free-to-use site that makes money from advertising. We have a modified experience for viewers using ad blockers

Wikia is not accessible if you've made further modifications. Remove the custom ad blocker rule(s) and the page will load as expected.